Thursday, 26 January 2012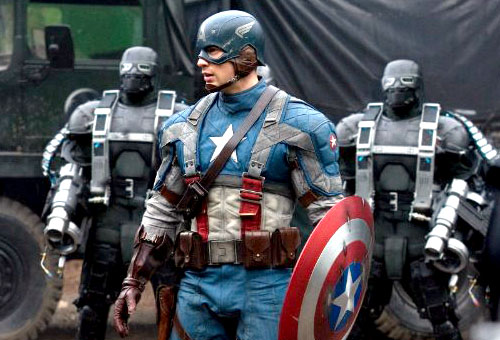 All those who chose to oppose his shield must yield!
Here is a film with exciting action, interesting & sympathetic characters, and moments of real humor. It is in no way a bad film. It is also not really a great film. Captain America: The First Avenger is the epitome of a three-star film. [Full Review]
Categories: Movie Reviews.
Tags: Captain America.