Webseries of the Month:

Bravest Warriors
Created by Pendleton Ward, who also created a little show you might know of called Adventure Time, this webseries offers up a similar vein of creative surrealism. But being on the internet instead of a network in some ways frees Bravest Warriors up to be even more crazy than Adventure Time. Also, the shorter running time means that the craziness is packed tighter into each episode. It's quite hilarious. And you'll absolutely love Cat Bug. I know, I know, everybody loves Cat Bug, therefore you automatically don't because you can't possibly like something that the majority likes, because then your opinions would be "common." But you'll love Cat Bug.
Sorry, that was a weird rant, wasn't it? Anyway, you'll love Cat Bug.
Video Game of the Month: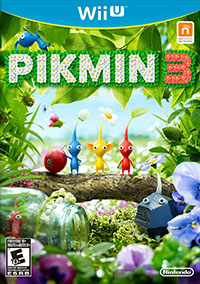 Pikmin 3

The third in the Pikmin series doesn't stray too far from its roots. You're tiny people trapped on an alien planet (highly implied to be a post-apocalyptic Earth), and the only way you can survive is by utilizing mobs of tiny, plant-like creatures called Pikmin. You utilize them by throwing them at things. *Cough*
Yes, it is a bit of animal slavery, but not really any more than Pokémon. And it is a lot of fun. In this outing you (eventually) control three people (whom you can also throw around) who can split up to do coordinated tasks. There are some clever puzzle-solving elements, and Pikmin 3 seems to be the most epic of them all so far. I'm already about two weeks into the game (as far as in-game time goes) and I haven't even activated all the colors of Pikmin yet. So I feel like I've got a long, satisfying game ahead of me.
TV Miniseries of the Month: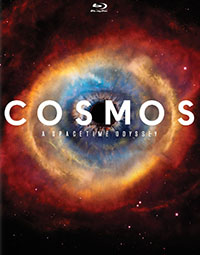 Cosmos: A Spacetime Odyssey

Ah, yes, Cosmos. I was only three years old when the original Cosmos aired, but due to repeats I have vague recollections of the dandelion-shaped spaceship piloted by Carl Sagan and our imaginations. Now comes a new, updated Cosmos hosted by the charismatic Neil DeGrasse Tyson. It's a visual wonderland of sciences, from microbiology to astrophysics. The capabilities of modern special effects dwarf anything that Sagan's series created, visually. And yet Tyson's version still has the same warm heart and joyful defiance of the original. It doesn't shy away from "controversial" topics like evolution and global warming (which shouldn't be controversial because the science for both is absolutely sound). It draws marvelous chains from history through to possible futures. And it is especially good that for even me, an agoraphobe, it made the infinite vastness of space seem wondrous rather than terrifying. An excellent miniseries that I can't wait to show to my daughter.

Categories: Of the Month.
Tags: Bravest Warriors, Cosmos, Pikmin.

« Previous Post: