Wednesday, 1 February 2017
Album of the Month:


Heart Tones by Julia Massey and The Five Finger Discount
The latest release from JM+FFD is another joyous album. I'll have a full-length Album Review up soon. Honest!
Company of the Month: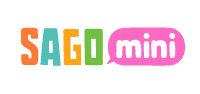 Sago Mini
An absolutely delightful Canadian company that makes gentle, funny, and engaging video games aimed at toddlers and younglings. All the games star a group of friendly characters. They've recently expanded to make toys and books and we're in trouble because our daughter absolutely loves them. I love the way they make my daughter giggle. And I really love the art style and art direction of Sago Mini. This team knows how to make stuff that appeals to kids while not being off-putting to adults. I mean, just look at how frikkin' adorable "Hugbot" is here!
Website of the Month:


Can't Do Nothing
Now is not the time to do nothing. If you can't do nothing, DO SOMETHING.
Categories: Of the Month.
Tags: Can't Do Nothing, Julia Massey, Sago Mini.