Wednesday, 24 October 2018
Hey. Listen. LISTEN! I know that this very song was my Wednesday Listening Pleasure back in March. But Warren Dunes didn't have a music video for the song back then! Also, they especially did not have a music video that was directed by my good friend (and non-incidentally bandmate in The Crazy Boy Floyds and retired Yellow Fool in Fools Play Improv) Geoff Gibbs. HERE IT IS (I bet you didn't think I'd actually show it to you after that, but whysoever would you think that, you should know me better). Partake and enjoy!
https://www.youtube.com/watch?v=vnXpgzv5oKY
Whoa.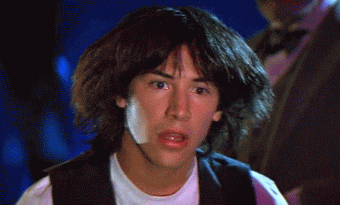 Yeah.
Categories: Music, My Famous Friends, Videos, Wednesday Listening Pleasure.
Tags: Geoff Gibbs, The Crazy Boy Floyds, Warren Dunes.