Tuesday, 5 April 2016
Album of the Month:


Open Mike Eagle & Paul White: Hella Personal Film Festival
This album is ungodly catchy. Paul white's production is astonishingly eclectic, bouncing from full-on, straight-up jazz to darker, juicy electronic beats. Mike's vocals are as on-point as ever, full of dark comedy and wry, biting humor, liberally sprinkled with nerdy references and self-deprecation. All at once familiar and comforting (it is Mike being Mike after all) and delightfully surprising. This is BY FAR the best album of 2016, and lemme tell you: it's gonna be a jaw-dropping shocker if anything tops it.
Here, watch this video for "Check 2 Check"

Video Game of the Month: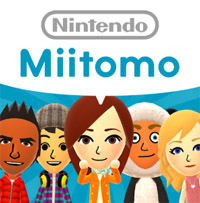 Miitomo
Nintendo's first foray into mobile gaming is almost a parody of social media. You play as your Mii (a self-designed cartoony avatar), and you answer questions it asks of you and then you get to listen to the answers your friends gave. You can comment on answers. But also by doing so you get virtual moneys that you can use to buy outfits for your Mii, and there are some minigames you can play (of the drop-your-Mii-in-a-pachinko-machine variety) for various prizes. It's all rather charming and silly, though you can learn a surprising amount of insight into your friends based on how they answer questions!
And if you have the app, you can look at this QR code and be my frieeeeeeend!

Movie of the Month:


Pee-Wee's Big Holiday
A new Pee-Wee movie after (almost) 30 years? Don't go into this movie expecting a rip-roaring, laugh-a-minute redefinition of comedy. That ain't this movie's bag. Big Holiday is a surprisingly gentle and pleasant ride, with gentle touches of comedy that make you smile more than laugh. Everything is restrained and, well, just so darned pleasant. It just breezes by. There are some great gags, like a balloon gag towards the back third that is funny not for what is happening but for just how long it keeps happening. The greatest bits, though, are about the incredibly intense bromance that Pee-Wee strikes up with actor Joe Manganiello (playing himself), and several slow-motion dream sequences that sometimes are inexplicably in Spanish. Big Holiday is a very childlike—but not childish—movie. I enjoyed it.
Categories: Of the Month.
Tags: Miitomo, Nintendo, Open Mike Eagle, Paul White, Pee-Wee Herman, Pee-Wee's Big Holiday.