Sunday, 23 August 2009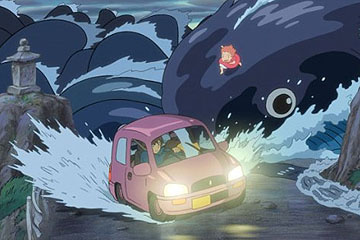 Oh, God, run! Run! She'll kill us all! AAAAIGH!!!
Ponyo is a beautiful film that haunted and disturbed me at a very profound level. It is one of the more frightening horror films I've seen in ages due in good part to the fact that it's aimed at children. Yes, that's right; Miyazaki made a horror movie for children. [Read my full review]
Categories: Japan, Movie Reviews.
Tags: Miyazaki, Ponyo.