Tuesday, 2 October 2012
Link of the Month:


Pumpkinrot's Blog
Pumpkinrot is a person who got too old to (legitimately) go door-to-door on Halloween for candy. So instead he turned the entirety of his considerable creative energy to creating amazing Halloween decorations. This frequently-updated blog (over 800 entries so far in 2012) is an amazing aggregate of all things Halloween-related, including his own creations, things he's found, things he's watching & listening to, etc. It is an unbelievable joy to scroll through the archives.
Movie of the Month: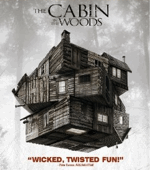 The Cabin in the Woods

Joss Whedon and Drew Goddard's masterful horror movie to end all horror movies. One of the best of the new millenium. Read my Full Review Here.
Book of the Month: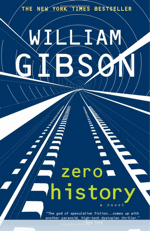 Zero History by William Gibson

William Gibson, the man who brought Cyberpunk to the masses in the early 80s, has finally caught up to himself with the so-called "Bigend Trilogy." They take place no longer in the future where his earlier books took place, but in a present in which many of the futuristic ideas he conceived 30 years ago are now commonplace but no less bizarre. Zero History is the final book of the trilogy, and the best. It has nothing to do with Halloween, though.
Categories: Of the Month.
Tags: Joss Whedon, Pumpkinrot, The Cabin in the Woods, William Gibson, Zero History.